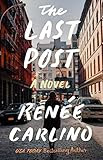 HAPPY NEW RELEASE TUESDAY!!! It's been an incredible 2-3 days of book releases (so many of our favorite authors just went LIVE!!!) and I'm clapping with glee!! Renee Carlino, Abbi Glines, Tijan, Amy Harmon, Devney Perry, Penelope Ward, Tessa Bailey, L.J. Shen, Pepper Winters, Ilsa Madden-Mills, Bryn Greenwood… just to name a few… 😀 !!!  I'm still adding on to the list so if I missed any, let me know.
While you're here, don't forget to check out these:
AUDIOBOOK L
VERS!
For those going on a road trip soon, or maybe you've got some projects that require both hands this weekend but still allows you to "listen"… check out the free audible trial + 2 free audiobooks deal
AND! Here's the fun-tool again! —> Find out which of YOUR Kindle books are available as audiobooks at a BARGAIN-PRICE! <— This thing is so cool (Amazon calls it "Matchmaker")! It's an Amazon feature, that scans all of your Kindle books and will list all of the ones you have that are also available as an audiobook at a discounted price (not normal audiobook prices). This way, you can switch back and forth, seamlessly between your ebooks and your audiobooks. VERY COOL!
➔➔ Audible now has a "Romance" package membership (30 day free trial)– this one is SO cool, and worth it (unlimited listening for all of the audiobooks in the program, and there are tons)!!
and…
The Last Post by Renee Carlino
The First Girl Child by Amy Harmon
The Empty Nesters by Carolyn Brown
Into the Hourglass: The Evermore Chronicles, Book 2 by Emily R. King
Going Dutch: A Novel

by

James Gregor
Making a Play: Field Party Series by Abbi Glines
Death of Darkness: Immortal Guardians Series, Book 9 by Dianne Duvall
Broken Knight by L.J. Shen
#Royal: Fever Falls, Book 4 by Devon McCormack
The Day He Came Back by Penelope Ward
The Reckless Oath We Made by Bryn Greenwood
READER RECOMMENDATIONS & BARGAIN FINDS:
Julia: I would recommend "Lover Awakened" by J.R. Ward. I've reread it many, many times. You don't even have to like vampire books to appreciate this story. LOVE IT!!!!
PARANORMAL/FANTASY/SCI-FI/DYSTOPIAN NEW RELEASES:
The First Girl Child by Amy Harmon <— AMY HARMON ALERT!!! SHE'S THE FIRST BORN GIRL IN DECADES… "...Raised among the Keepers at Temple Hill, Bayr is gifted with inhuman strength. But he's also blessed with an all-too-human heart that beats with one purpose: to protect Alba, the first girl child born in nearly two decades and the salvation for a country at risk. Now the fate of Saylok lies with Alba and Bayr, whose bond grows deeper with every whisper of coming chaos…"
Michele G: I loved Amy Harmon's The First Girl Child – I'm amazed at her versatility. It was very inventive and I absolutely fell in love with the characters. I highly recommend it for fantasy readers.
CONTEMPORARY NEW RELEASES:
The Reckless Oath We Made by Bryn Greenwood <—- GASP!!! BRYN GREENWOOD ALERT!!! Thank you SO much for finding us this one, Ela!!! 😀 "…Zee is nobody's fairy tale princess. Almost six-foot, with a redhead's temper and a shattered hip, she has a long list of worries: never-ending bills, her beautiful, gullible sister, her five-year-old nephew, her housebound mother, and her drug-dealing boss. Zee may not be a princess, but Gentry is an actual knight, complete with sword, armor, and code of honor. Two years ago the voices he hears called him to be Zee's champion…"
Ela: MARYSE!!!!!!!!!!! DID YOU SEE WHAT ELSE WENT LIVE???/ The Reckless Oath We Made by Bryn Greenwood!!!!!!!!!! AUTHOR OF All the Ugly and Wonderful Things: A Novel

Carla: Oh hellllllls yes, Bryn Greenwood! How did this one get past me??
The Last Post: A Novel by Renee Carlino <— RENEE CARLINO ALERT!! HER HUSBAND DIED TRAGICALLY AND SHE'S IN DENIAL… "…Laya becomes lost in denial, living in the delusion that Cameron will come back to her. She begins posting on his Facebook page, reminiscing about their life together, and imagining new adventures for the two of them. Micah Evans, a young and handsome architect at Laya's father's firm, is also stuck––paralyzed by the banal details of his career, his friendships, and his love life. He doesn't know what he's looking for, only that there is someone out there who can bring energy and spirit to the humdrum of his life. When Micah discovers Laya's tragic and bizarre Facebook posts, he's determined to show Laya her life is still worth living. Leaving her anonymous gifts and notes, trying to recreate the sense of adventure she once shared with her late husband, Micah finds a new passion watching Laya come out of the darkness..."
The Year I Left by Christine Brae <— CHRISTINE BRAE ALERT!! SHE'S MARRIED, &  A MOM & FEELING RESENTFUL WITH LIFE… "…Enter Matias Torres. As their new business partnership thrives, so does their friendship—and his interest in her. Carin is determined to keep her distance, until a work assignment sends them to Southeast Asia where a storm is brewing on the island. In the midst of the chaos, Matias asks her to do something unimaginable, exhilarating, BOLD. Carin knows the consequences could be dire, but it may be the only way to save herself..."
Top Trouble: A Submissive Series Standalone Novel by Tara Sue Me
Protecting Jenna (Brit Army Heroes Book 1)

by

Serena Lyons
On the Corner of Love and Hate

by

Nina Bocci <— SHE HAS TO WORK WITH HIM… "...When Emmanuelle Peroni's father—and current mayor of Hope Lake, Pennsylvania—suggests she help with Cooper Endicott's campaign, she's horrified. Cooper, one of her (former) oldest friends, drives her crazy in every way possible. But he's also her father's protégé, so Emma reluctantly launches her plan to help him win the local election. It's not as easy as it looks. Cooper's colorful love life is the sticking point for many voters, and his opponent is digging up everything he can from his past…"
Shatter Me: A Reverse Harem High School Bully Romance (Twin Falls Academy Book 2) by Arlo Arrow & Angel James
I Wanna Sext You Up: A Novel (Let's Talk About Sext Book 2)

by

Evie Claire <— THE RECLUSIVE DOCTOR & THE BEAUTY QUEEN ALERT!! "…At twenty-five, former beauty queen Lorie Braddock is finally living life on her terms. She's moved to the big city, landed her dream job, and traded her titles and tiaras for power suits and promotions. But while Lorie's sprinting up the corporate ladder, her dating life is guided by one simple rule: Don't dip your pen in the company ink. Until Dr. Saam Sherazi starts invading her thoughts . . . and steaming up her phone with the kind of sexting that makes her want to rewrite all her rules…"
Cross Crease (On The Edge Book 3)

by

Elizabeth Hartey
Wake Up (Nicki Sosebee Book 12)

by

Jade C. Jamison
Her Cowboy Sheriff (Montana Skies Book 2)

by

Ivy James
Making a Play (Field Party) by Abbi Glines <— ABBI GLINES ALERT!! SHE'S DEAF & HE'S A FOOTBALL STAR (INTERRACIAL ROMANCE!!!) "…Aurora McClay is new to Lawton. She's grateful that her twin brother, Hunter, is star of the football team and can help her adjust to her new school, but she's not grateful at how overprotective he is over every person she meets. Just because she is deaf does not mean people have to treat her differently. When she meets Ryker Lee, the two of them spark an instant and intense chemistry, one that proves to be controversial not only because of Ryker's reputation as a player, but also because of Aurora and Hunter's father's bigoted views about who Aurora can and can't date..."
Unforgettable

by

S.B. Alexander <— HER DAD FORBIDS HER TO BE WITH THE STAR QUARTERBACK ALERT!! "…I'd been tucked away in a boarding school most of my life. Now, I'm a big-time college girl. All I see is freedom in front of me. But first, I have to agree to my father's demands""no media attention and no sororities. If I can follow those two edicts, then college life should be a breeze. Until one close encounter with Ryker James, and Father Dearest has changed the game. Stay away from the big, bad quarterback, or face my father's wrath…"
Derek (The de Wolfes of Esterley Castle Book 2)

by

Alexa Aston
Delta Force: Six (Wayward Souls Book 3)

by

Kris Norris

The Candle Palace (Jamison Valley Book 6) by Devney Perry <— DEVNEY PERRY ALERT!! HE'S SUFFERING IN A HOSPITAL AFTER AN EXPLOSION… "...More than once, he wishes he'd died in the explosion that melted and mangled his skin. Darkness consumes him, snuffing all the joy in his life and leaving an empty hole in its place. But one day, a flicker of light sneaks into his hospital room, driving away some of the hopelessness. For the first time in months, pain isn't all he feels. The flicker's name is Sara Foster, his new nurse..."
Securing Piper (SEAL of Protection: Legacy Book 3) by Susan Stoker
Unicorn Bride: A Medieval Romance

by

Claire Delacroix
Hold On Through The Pain (Dark Eagle Book 3)

by

Julia Bright
Riding to Sunset (The Wild Riders Series) by Jaci Burton <— SHE'S ON THE RUN... "…Elena Madison has her life just as she wants it—a successful career running her gallery in Daytona Beach. And if her love life is a little thin, that's okay. But when a sexy biker walks into her shop and asks her out, fiery passion erupts—followed by a series of burglaries and near attacks, turning her life upside down. Now she's on the run with the man who lied to protect her, a man she thinks she's falling in love with…"
Risky Love: A Dirty Little Secrets Duet (Dirty Hacker Book 2) by Stacey Kennedy <— STACEY KENNEDY ALERT!! DUET CONCLUSION... "…the thrilling and emotional conclusion of the Dirty Hacker duet about a hacker who doesn't back down on a case, a sexy CIA agent who is more than a little overprotective, and two slightly reluctant but perfectly matched hearts."
Last Love of Luka Hale (Saints and Sinners Book 1) by eden Butler <— EDEN BUTLER ALERT!! "...sometimes, against her will, Luka comes back to her— his smile, his laugh, the crooked twist of his lips just before he kissed her. He's a phantom that won't ever fade. He's a reminder of what happens if you love too deeply. Now Gia returns to the place where the past and the present converge. Where pain and pleasure threaten to consume her..."
Forever Ventured: Forever Bluegrass #12 by Kathleen Brooks
Ethan (Face-Off Book 5)

by

Jillian Quinn
The Empty Nesters

by

Carolyn Brown <— BEST FRIENDS & THEIR ROAD TRIP "...Embarking on a journey of hope, romance, and healing, Diana, Carmen, and Joanie are at a turning point in their lives. And with the open road ahead of them, it's just the beginning..."
The Lone Wolf by Penelope Sky <— SHE THOUGHT HER HUSBAND LOVED HER… "…My gravest mistake was falling in love with my husband. It crept up on me so slowly that I didn't even notice it was happening until it arrived. I assumed he felt the same way every time he kissed me…every time he touched me. Until he proved me wrong…"
Her Ruthless Protector (Night Storm Book 1)

by

Caitlyn O'Leary
Bitter Justice (Cowboy Justice Association Book 12) by Olivia Jaymes
SEALs of Honor: Nelson by Dale Mayer
Cruel Prince: A High School Bully Romance by

 

Ashley Jade <— ASHLEY JADE BULLY BOOK ALERT!! "...My first friend. First crush. First kiss. The one I left behind. Only—he isn't the same boy I gave my heart to. This new Jace is as cruel as he is gorgeous. And he's determined to make my life a living hell. Along with the rest of his glorified family and crew of tyrants…"
Dangerous Desires (Dangerous Beauty Book 2)

by

J.T. Geissinger
Treasured By the Earl (Lords of the Night Book 4)

by

Sandra Sookoo

Cruel Boys: Blossom High by

 

Mina Thorne <— BULLY BOOK ALERT!! "...There was only room for one Queen Bee at Blossom High, and she hated me the first time she laid eyes on me. I was the new girl. A charity case who needed the scholarship at Blossom High to keep me out of juvenile hall. From the moment I saw my new school I knew I would never fit in. My plan was to survive my senior year and escape after graduation, unnoticed. But the elites at Blossom High had different plans for me..."
Fading Dignity: Bully Romance: A High School Bully Romance

by

Mila Richards

Going Dutch: A Novel

by

James Gregor <— M/M ROMANCE ALERT!! "…Enter Anne: his brilliant classmate who offers to "help" Richard write his papers in exchange for his company, despite Richard's fairly obvious sexual orientation. Still, he needs her help, and it doesn't hurt that Anne has folded Richard into her abundant lifestyle. What begins as an initially transactional relationship blooms gradually into something more complex. But then a one-swipe-stand with an attractive, successful lawyer named Blake becomes serious, and Richard suddenly finds himself unable to detach from Anne, entangled in her web of privilege, brilliance, and, oddly, her unabashed acceptance of Richard's flaws..."
The Doctor's Orders (Copper Point Medical Book 3)

by

Heidi Cullinan <— M/M ROMANCE ALERT!!
No Limits (Exploring Limits Book 2)

by

Nicki Bennett

and

Ariel Tachna <— M/M ROMANCE ALERT!!

The Duchess in His Bed (Sins for All Seasons) by Lorraine Heath <— HISTORICAL ROMANCE ALERT!!
Odds of Love (Scandal Meets Love Book 4)

by

Dawn Brower
Ruthless Savior (BWWM Russian Bodyguard Protectors)

by

Nina Sparrow
His Word: A CIA Military Romance (The Protector Series Book 3) by Lilian Monroe
Hard to Love by W. Winters <— THEY WERE EACH OTHER'S DOWNFALL... "...I grew up in this life, and now I run these streets. Blood and violence taint everything I touch. Everything but her. She was my constant through it all..."
Date Night: An absolutely gripping psychological thriller with a jaw-dropping twist by Samantha Hayes <— PSYCH-THRILLER ALERT!! :D!!!
Michele G: Also, read a book called Date Night by Samantha Hayes – it releases today – it's a psych/domestic thriller that had some twists I did not see coming. I really enjoyed it.

…I almost always figure out the twists ahead of time…so that made me pretty darn excited!!
PREORDERS (going live soon!!! 😀 )
➔➔➔  Get Maryse's Book Blog updates delivered by email (you'll get one daily email that will have each post from that day consolidated on it).